The Brat Snack (2022)
Production History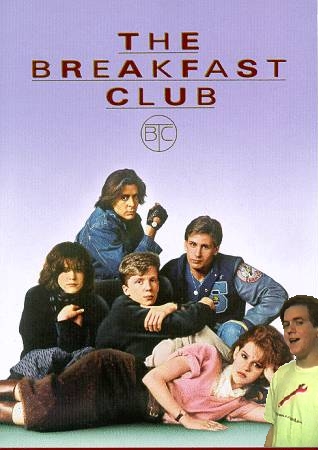 The Brat Snack is the sixth narrative, and ninth overall film by Cat cat Productions, although it was never meant to be. After lampooning Sergio Leone's Westerns in 2017's Yeehawbanero, Cat cat founders Ralph and Casey began work on a spoof of 1960's sword-and-sandals movies like 1963's Jason and the Argonauts. Films were watched, research was done, and visual effects were tested out. Due to the intensive demands of the production, and the time-constraint established by a hard October 31, 2019 release date, Ralph and Casey feared they wouldn't be able to complete the epic sword-and-sandal film in time. So they decided to tackle a logistically easier project: a spoof of 1980's John Hughes movies. With this new film idea, no complex effects shots would be needed and no distant locales would have to be visited.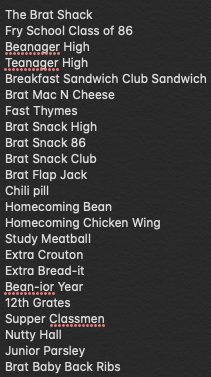 Between August 8-11, 2019, Casey watched Pretty in Pink and Some Kind of Wonderful and took notes on their tone and themes. On August 19, Casey did the same for St. Elmo's Fire (which he thought was just terrible). Later that same day, Ralph and Casey went over names for their new film. Following Cat cat tradition, the title would have to be a food pun. Some of the names from the list that day were "Pretty in Pie", "Paella in Pink", "Tea-nager High", "Fry School", "Sixbean Candles", "Beanior Year '86", "Breakfast Sandwich, Club Sandwich," and "Supperclassmen." These titles were silly, but they didn't immediately translate the idea of a Brat Pack spoof. Ralph and Casey wanted something that would remind people of that particular quasi-subgenre straight from the title. They landed on "The Brat Snack". The pun is two-fold: with "pack" being replaced with "snack", but "Brat" also being short for "Bratwurst". The film would be their second movie about sausage, after 2013's possessed hot-dog horror comedy, HOnTed DOG.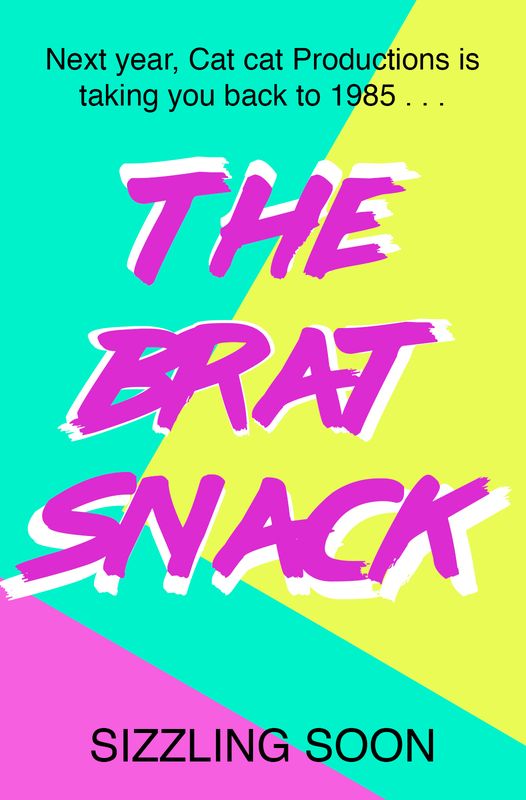 On November 15, 2019, Cat cat released the first teaser poster for the film. It read: "Next year, Cat cat Productions is taking you back to 1985…THE BRAT SNACK….sizzling soon."

The script was begun on October 7, 2019. Scott Waldvogel and Trevor Marcotte, both actors who appeared in Yeehawbanero, were asked to be in the film on November 8, 2019. They both were down to do it. Lyssa Samuel, who had acted in one of Ralph's then-recent graduate films, (Un)paused, was contacted to play Blair, the main character. She agreed and also agreed to make and design her own costume!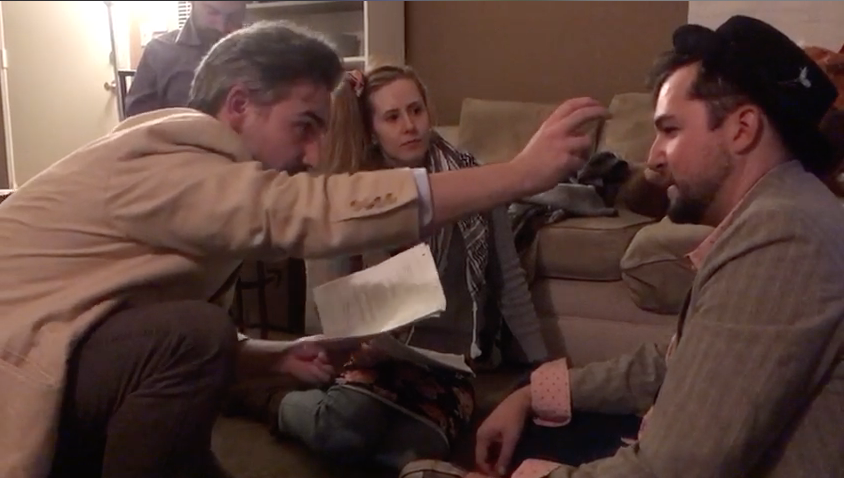 After much writing and rewriting, the script was sent out to the cast on January 1, 2020. On January 12, Ralph and Casey went with Trevor to the Salvation Army to get clothes for his costume. That same night, rehearsals were done with everyone gathered together. Since the filmmakers wanted the movie to show sausage being made on-screen, they bought casings from a local meat market and made chicken sausage from scratch. Both vegetarian, they found the experience to be quite disgusting. With all the sausage research ready, costumes gathered up, and rehearsals done, it was time to get cameras rolling.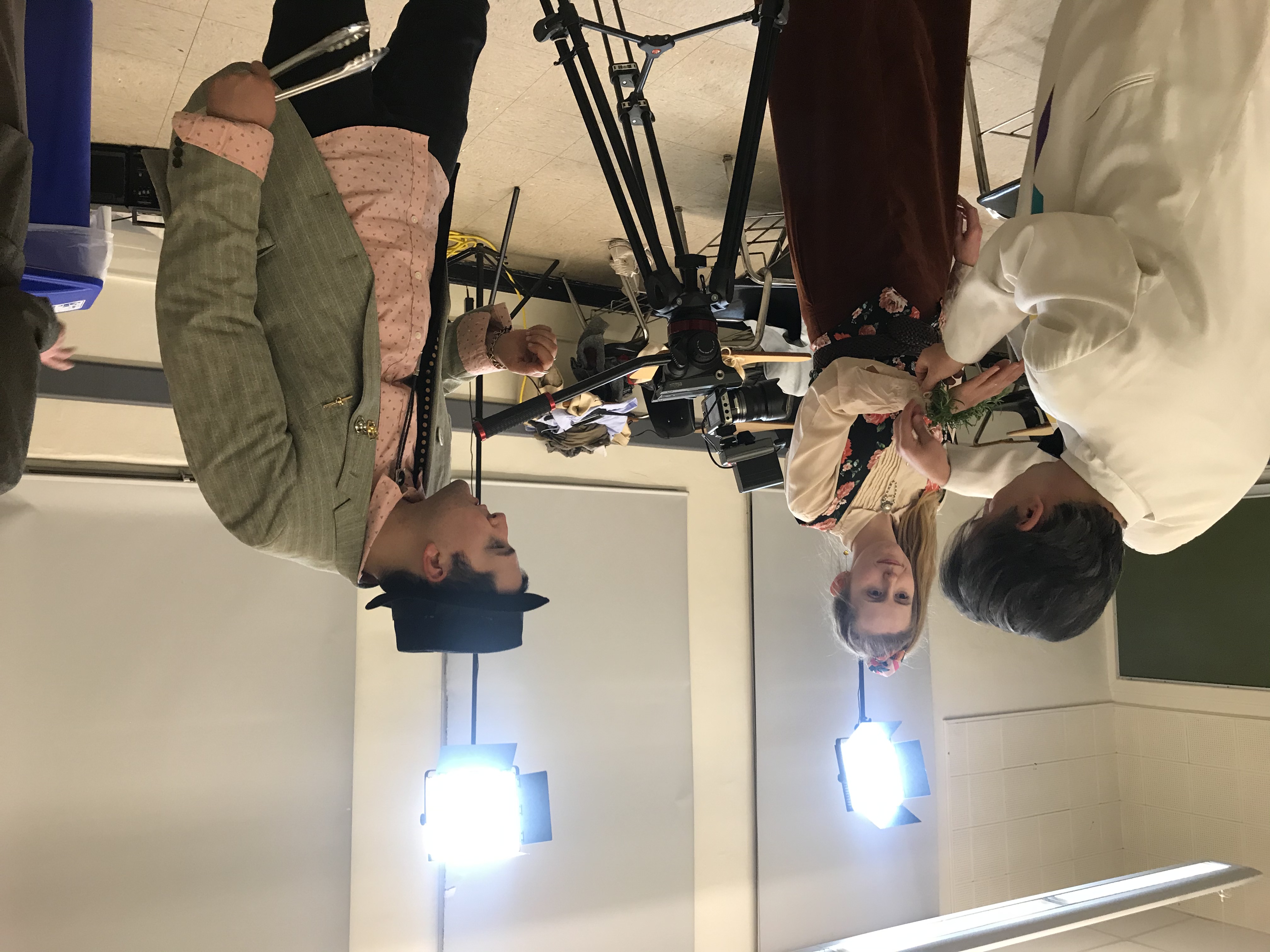 Ralph and Casey could get no school in Los Angeles to allow filming, so production took place at San Diego State University, where Ralph was completing his graduate studies. This was inconvenient, seeing that Ralph was the only one in the crew located in San Diego. Everyone else, based in Los Angeles, had to make the trip 100 miles south.

Production with the paid actors was planned as a two-day shoot, with Ralph and Casey planning to film their singular shots on an unspecified future third day. The first day of production was Saturday, January 18, 2020. Since Lyssa was going to be there only the first day, all of her shots from every scene had to be filmed. It was the same situation with Scott Waldvogel. Trevor, who was there for both days of shooting, had his singular shots filmed on the following day. Such a schedule with actor availability meant that the film was shot completely out of order. Not just by scene order (which is standard practice), but also by individual-shot order. Production had gone smoothly, even though the filmmakers had slightly overpacked the shot list and bells from a neighboring tower went off every fifteen minutes, often ruining takes.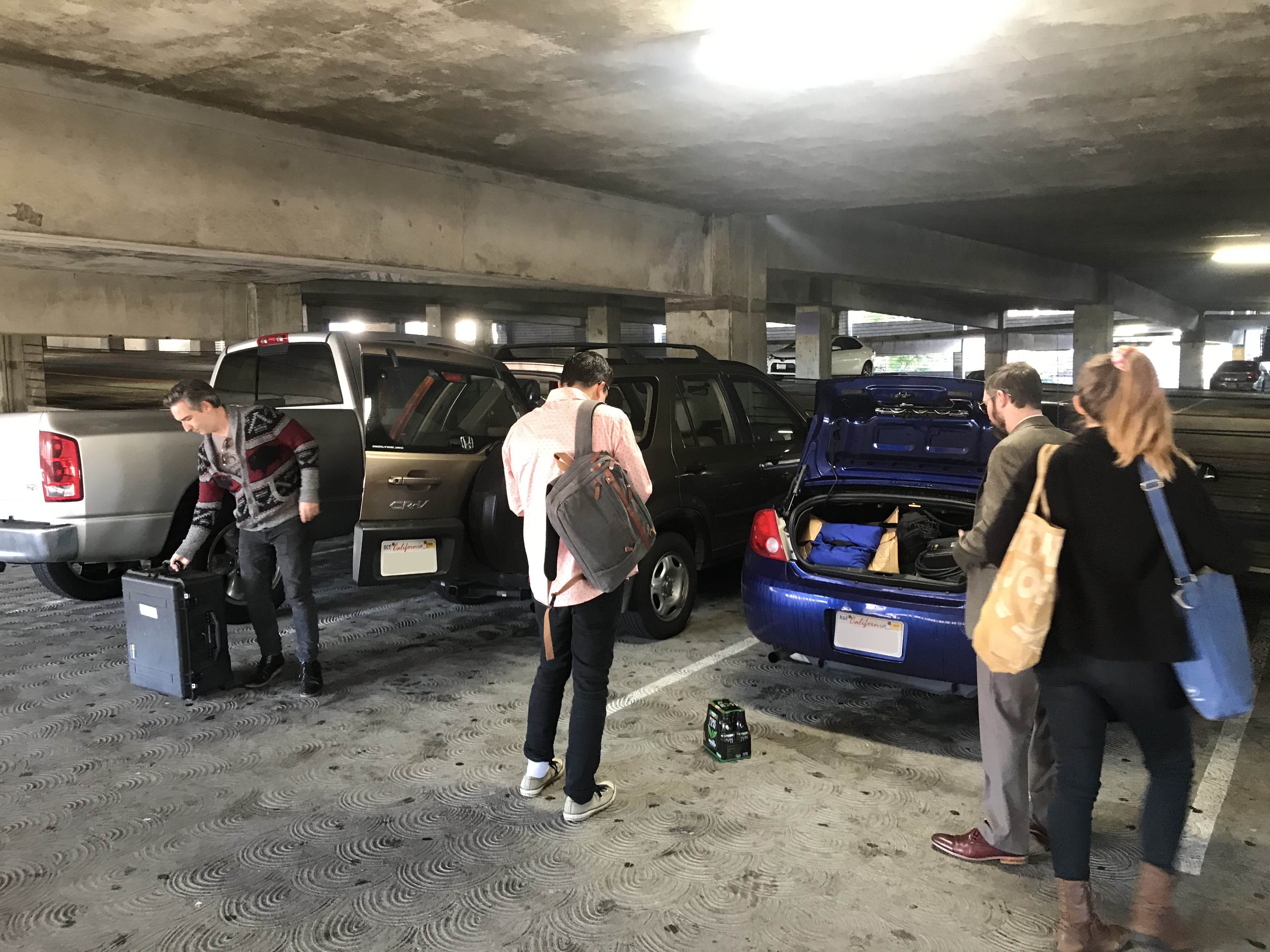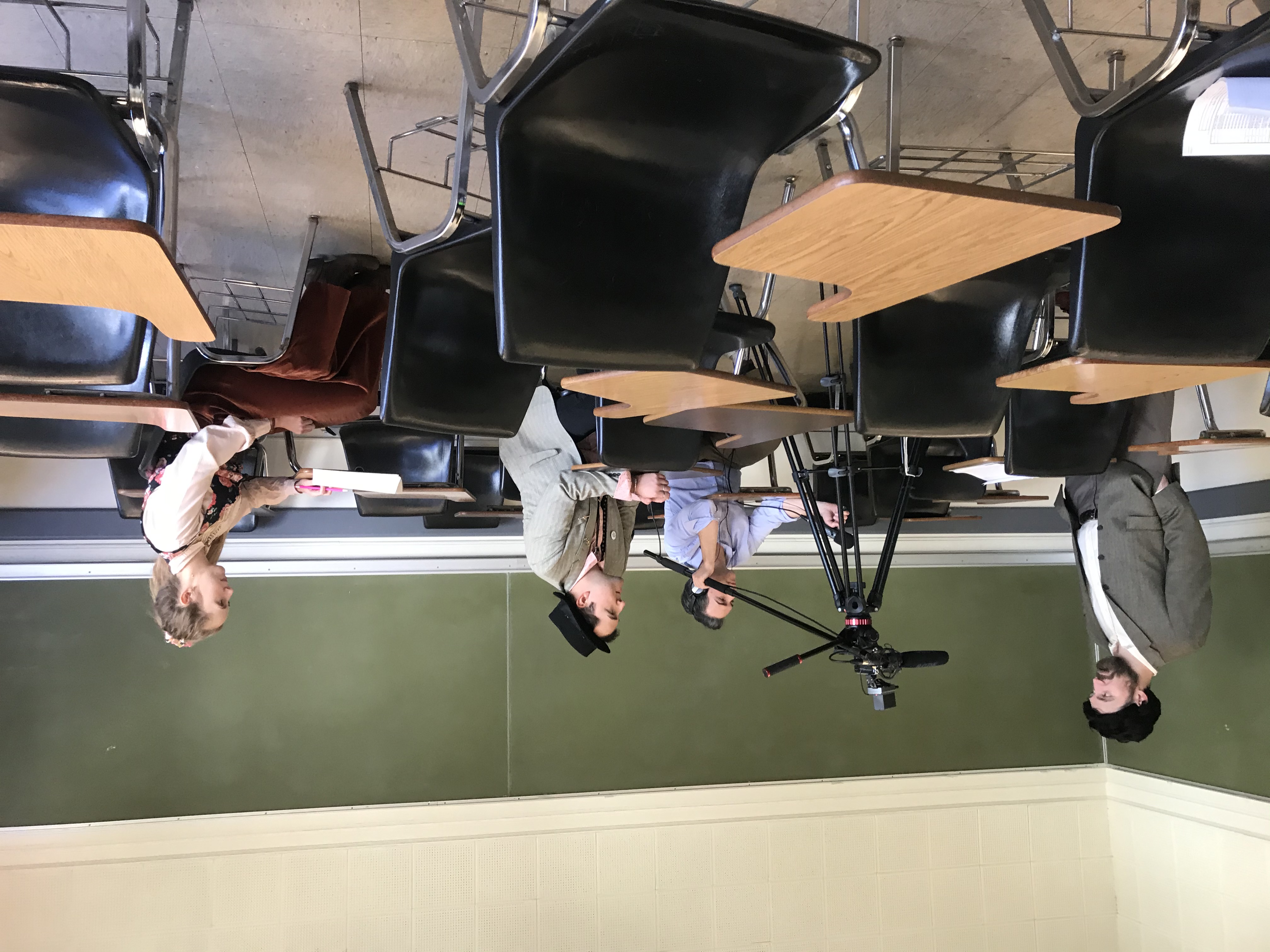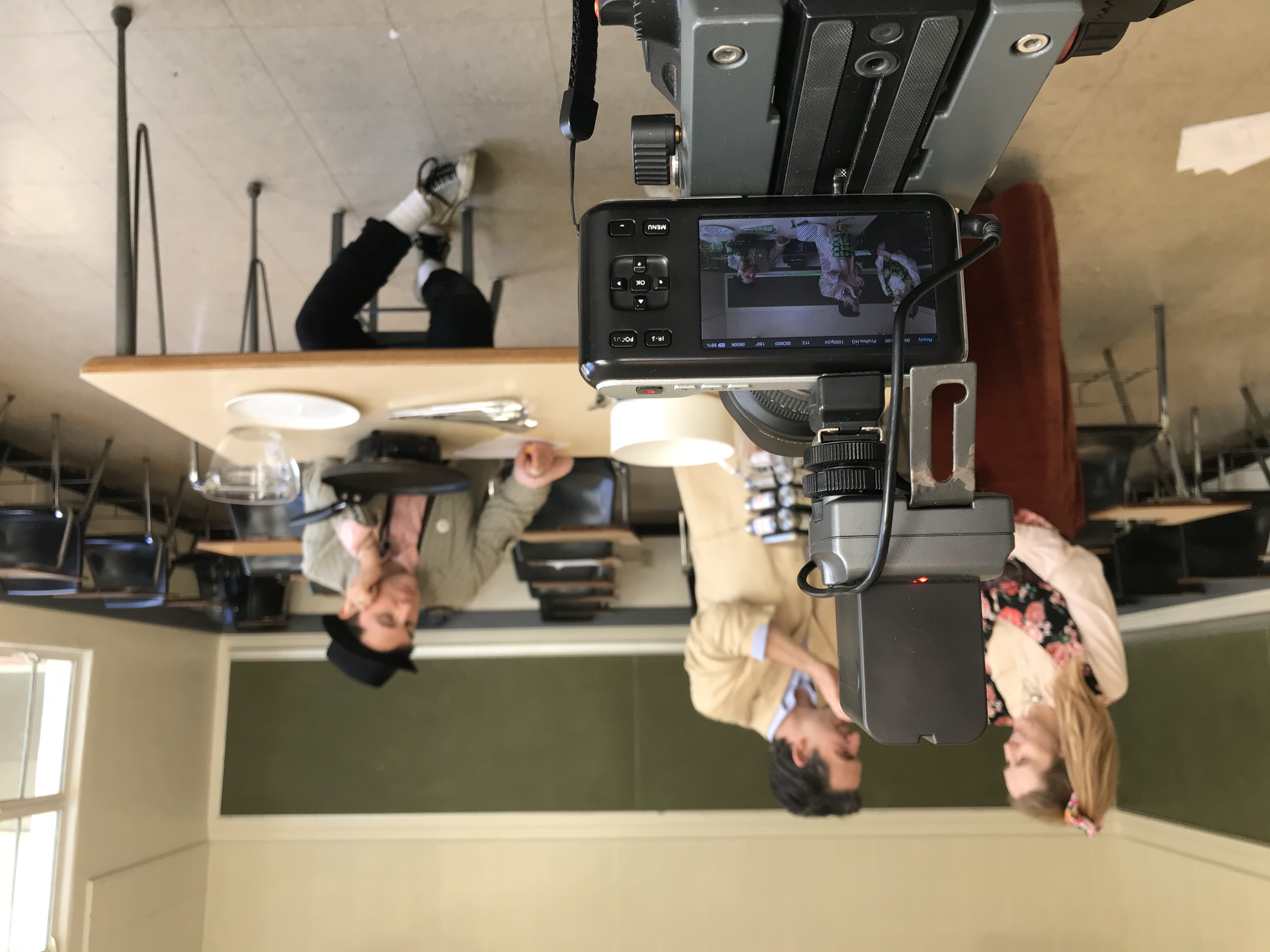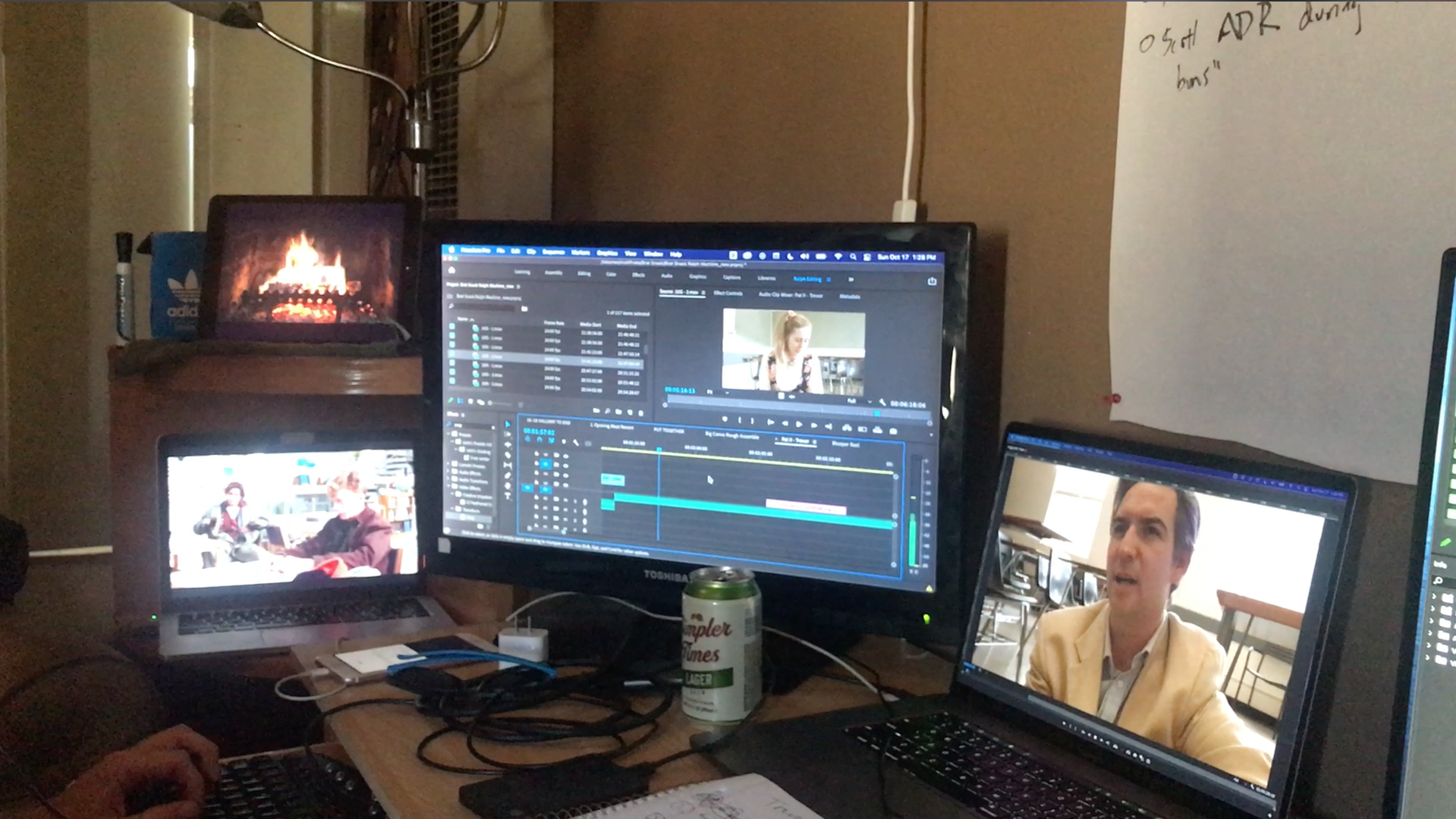 With two days of shooting completed, Casey and Ralph began to edit what they had. To their horror, Casey had made a mistake whilst filming and the performances of Trevor's monologue were not there. These would have to be completely re-filmed. Re-shoots were done soon after on a third day of production that would also see Ralph and Casey's shots being done.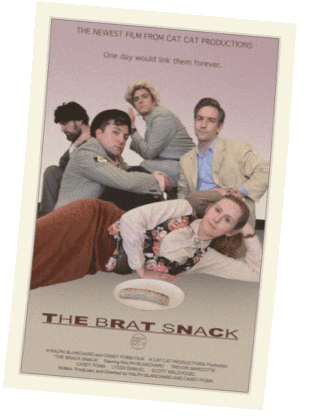 With the movie in the can, editing could begin with both filmmakers editing on their own systems, in San Diego and Los Angeles. In order to keep the edits compatible with each other, intensive preparation was taken so the two workstations could talk with each other seamlessly. Nick Gustafson, who'd been involved with other Cat cat Productions, was contacted about helping with visual effects shots (Nick would go on to do many, many shots for The Brat Snack). Originally, a release had been planned for February 15, 2020, which would have been the 35th anniversary of The Breakfast Club's theatrical debut. Unfortunately, with the length and complexity of the film, this was simply impossible. To make up for the missed release, Ralph and Casey uploaded a poster for the film online. The release date was pushed back to Halloween 2020, which was in-line with all of Cat cat's other spoof films.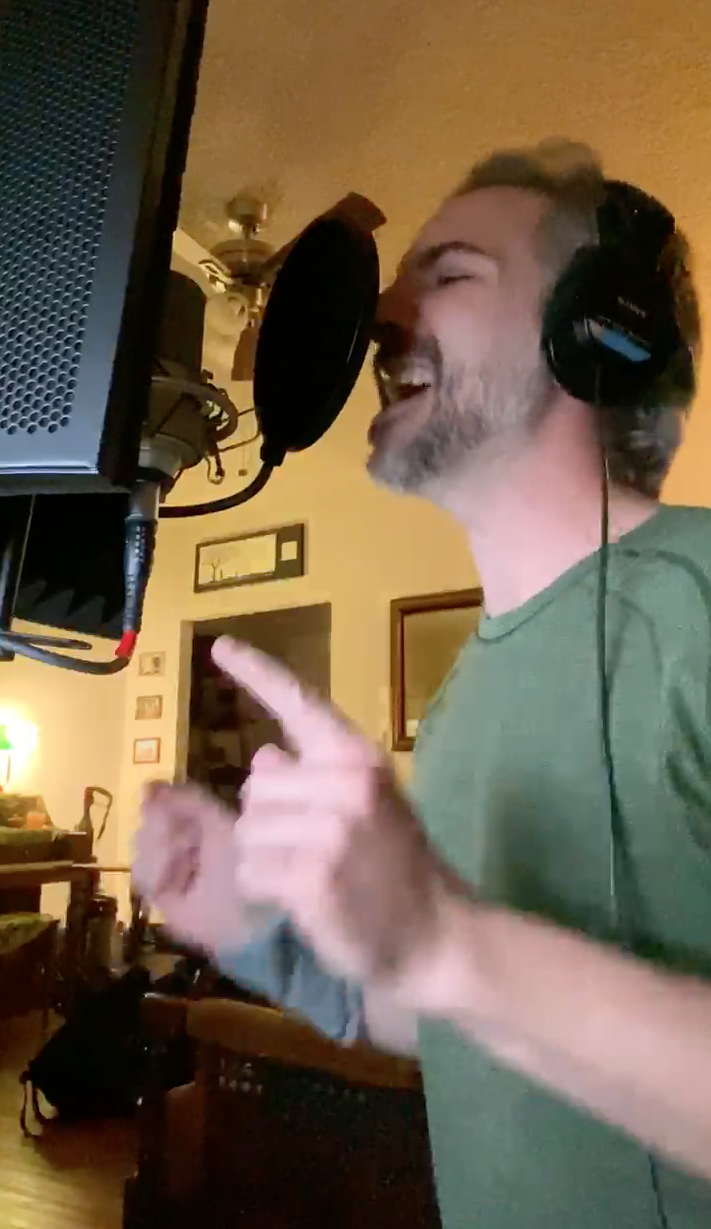 As the October 31 deadline approached, a mad crunch was made to get the film finished. This involved packed editing days, and days off from jobs to work on the movie. A week before Halloween, Casey wrote lyrics for all the songs in the film, recorded demos, and hired singers for them. For "I Need My Bangers", Casey reached out to a Depeche Mode tribute band. Luckily, their singer was down to do the song. The many small wins during this intense crunch period, however, would not be enough, and as the deadline loomed ever nearer, Casey and Ralph decided to delay the film. October 31, 2021 would not see the film. Casey and Ralph offered the first teaser trailer for the film in its place.




For the next months, and into summer 2021, Ralph was busy completing his graduate studies. During this months-long period, The Brat Snack wouldn't be worked on at all. True work wouldn't happen on The Brat Snack until around Fall 2021. Luckily, a lot of the editing had been done on the film during the previous Fall's editing sprint. Now was the time for compiling the film together, as well as doing complex visual effects shots, audio mixing, and color correction. To create the film's old-school 80's look, Ralph employed filters and complex color correction techniques. Such work took an immense amount of time and focus, for each scene had different variances in lighting and composition.


Finally, after more months of hard work, the movie was completed. The film clocked in at 31 minutes, a whole 14 minutes-longer than their previous film, Yeehawbanero, and their longest movie to date. With their movie finished (they could hardly believe it), Ralph and Casey were eager to release it. They decided on Saturday, August 20, 2022 as a release date. For promotion, Cat cat released a second trailer on August 6. An alternate poster with the release date on it was uploaded to Facebook on August 14.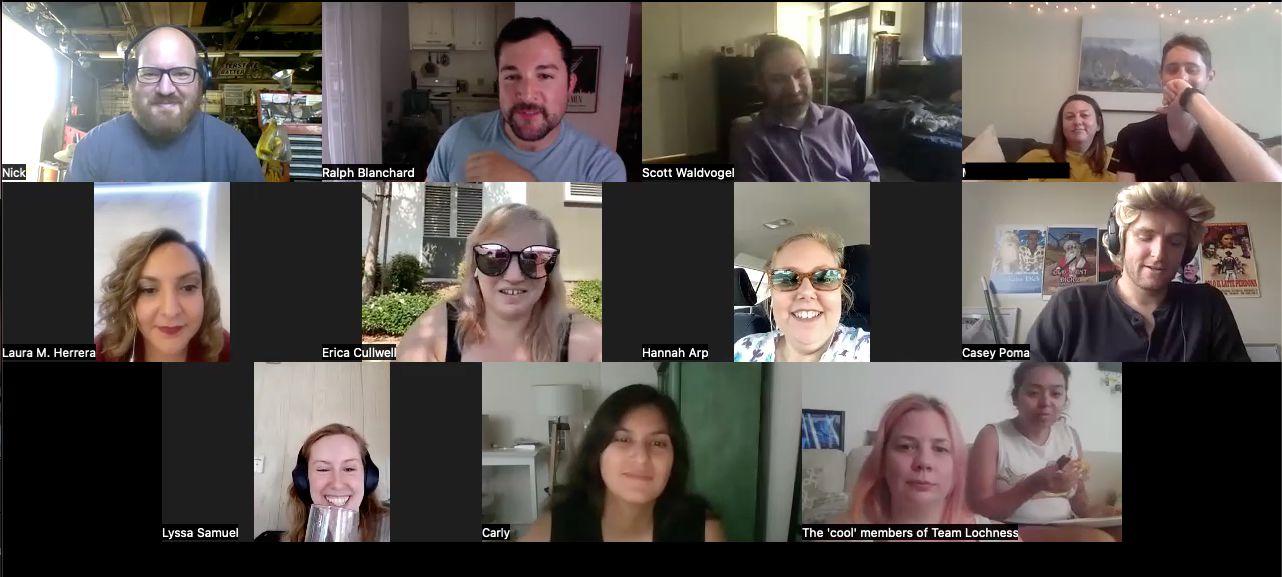 At 10am on August 20, 2022, The Brat Snack premiered online via YouTube. A live chat was visible during the premiere. After the film, a Zoom Q&A occured, with many friends attending, asking questions, and having a great time. The film's soundtrack was made public on bandcamp and also embedded to the official website.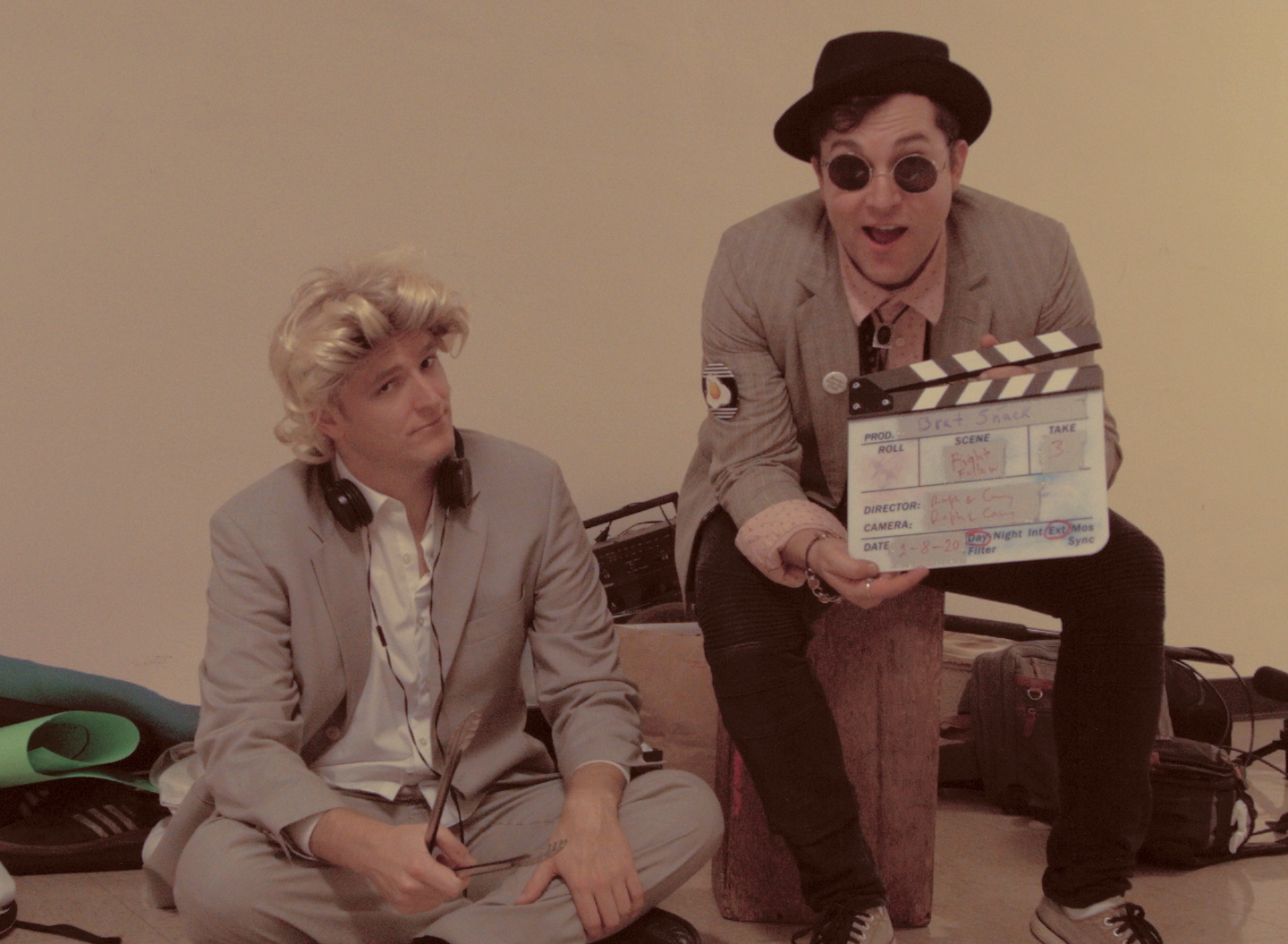 While Ralph and Casey thought it would be easier to film than their sword-and-sandal epic, The Brat Snack was anything but "easy". It holds the record for the longest production time (almost three years from idea to premiere). The gap between Yeehawbanero and The Brat Snack is also the longest for Cat cat spoof releases, with a gap of four years, nine months, and 20 days.


---